Leadership Strategist & Keynote Speaker
Ambassador Roles
& Partnerships
Leadership Strategist & Keynote Speaker
Ambassador Roles & Partnerships
Matina is proud to be associated with:

Toyota Financial Services
Matina is honoured to be a Brand Ambassador for Toyota Financial Services (TFS), who have supported millions of Australians in financing and protecting their vehicles. Matina and TFS are aligned in their passion and duty for serving the communities they work and live in.
Toyota Landcruiser Prado was the vehicle of choice for the United Nations Truce Supervisory Organisation (UNTSO) in Syria and Lebanon, where Matina patrolled for many months, and it was instrumental in protecting her during the 2006 Lebanon War.
Matina continues to appreciate the safety and comfort of her reliable Landcruiser Prado doing the school drop-off today.
With aligned values of respect, passion, quality, innovation, and collaboration, HUGO BOSS and Matina Jewell are the an ideal Brand Partnership.
With sustainability and success inextricably linked, HUGO BOSS has long been Matina's first choice as the most accessible, fashionable and innovative wardrobe. "HUGO BOSS offers high quality and comfort every time – whether I'm heading to a keynote speech from a long haul flight, or to a coffee meeting from school pick up".
With quality, innovation, and responsibility forming the foundation of their sustainability strategy, HUGO BOSS focuses its efforts on the Sustainable Development Goals (SDGs) of the United Nations, an organisation Matina continues to support through her ambassadorships and campaign work.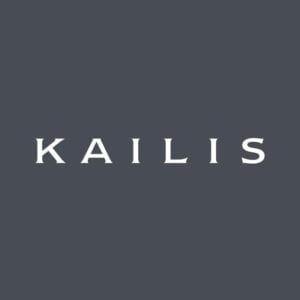 Matina is humbled to be an ambassador for Kailis Jewellery, an Australian family-owned company founded in 1978.
Kailis is a brand that celebrates confidence, strength and individuality – attributes valued by Matina in her continuing work and service.
These attributes are shared by the timeless Australian South Sea pearls and the undeniably Australian jewellery which Kailis crafts, reflecting the beauty of the women who wear them. Women who are unique in every way, leaders in their fields with determination and courage to achieve the extraordinary.